Varicose Veins Doctors – Offering Vein Treatment in Midtown, NYC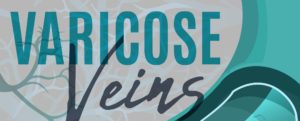 We offer some of the top vein treatment in Midtown, NYC. Our state–of-the-art experts and equipment provide treatments for spider veins, varicose veins, restless leg syndrome and venous insufficiency.
Our certified vascular vein specialist and vein physicians are equipped to perform complicated procedures like sclerotherapy, laser ablation, radiofrequency ablation and ClariVein more seamlessly.
Our Doctors are Selected Based on Merit
The doctors in our facility are some of the most certified vascular vein specialists in NYC. All of our varicose vein practitioners have gone through rigorous training and are highly skilled in their specializations with several years of experience.
We ensure that our trained doctors are up to date on all research based and technological advances in their field so that they can convey the best possible treatment to all our patients.
---
Vein Diseases
---
Spider Veins
---
Varicose Vein Treatment in Midtown, NYC
---