Chronic venous insufficiency affects thousands of people in the United States and can lead to aggravated venous disorders such as varicose veins. Studies have shown that regular structured exercise can help alleviate painful venous conditions. It encourages healthy blood flow to the legs, strengthens the muscles, and improves the range of motion for people with varicose veins.
However, not all forms of exercise are suitable for people with varicose veins. Exercise exerts the body physically and can lead to sore and tired muscles. It also puts a lot of pressure on various areas of the body. This is not good for people with varicose veins as their veins are already weak and damaged due to malfunctioning vein valves. 
Here are things to watch out for when exercising with a vein condition:
Avoid Short Impact Exercises
Any physical exercise that creates a short impact on your legs can damage your veins further if they are already weak. The impact felt by the legs and calf muscles during activities such as football, tennis, squash, skiing, and water seeing can block the blood flow while increasing the pressure in the veins. For people with varicose veins, it can lead to painful conditions such as swelling and vein ulcers.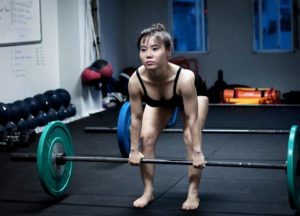 Avoid Weight-Related Activities
Activities that involve lifting weights are not ideal as they increase abdominal pressure. The same goes for other activities that add pressure to your legs, such as sit-ups and lung crunches. Even for people with no vein disorders, frequently taking part in such exercises increases the likelihood of developing vein conditions such as varicose veins.
Avoid Strenuous Exercises That Require Holding Your Breath
Any exercise that requires you to hold your breath for long periods can increase pressure in the abdominal veins. Even while doing regular exercises, don't forget to take deep cleansing breathes that encourage a healthy circulation to prevent added pressure on the veins.
Don't Forget to Warm Up and Cool Down
Warming up before any form of exercise is crucial to prevent your muscles from cramping up. Not warming up properly with some light cardio and stretches can cause the muscles to stiffen and decrease the supply of the blood to the area. This can make conditions such as varicose veins worse.
Similarly, make sure you cool down with some yoga or stretches before ending your workout instead of stopping abruptly to give your body time to relax slowly.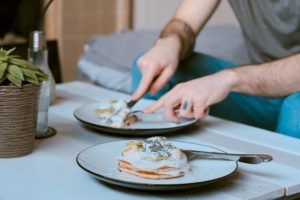 Don't Push Yourself 
Know the limits of your body. Pushing yourself beyond your physical limits can increase the chances of muscle-related activities as well as the risk of developing venous disorders. It is also essential to make sure you aren't just exercising but also getting a healthy diet for your overall health. Exercising causes your body to lose essential minerals, and a good diet and proper hydration ensure your muscles, veins, and other parts of the body stay healthy.
Consult a Certified Vein Specialists in New York:
Before engaging in any exercise, make sure you check in with a vein expert. If you have an existing vein condition, you should consult a vein specialist about the right type of exercise that won't exacerbate your venous disorder.
Varicose Veins Doctors New York can help you by providing expert lifestyle advice and professional vascular treatments.  Our certified vein specialists are experienced in providing specialized care, expert vein assessment, and innovative treatments for various venous disorders.
Call 212-906-9111 today to schedule a vein evaluation appointment!